Lake Champlain Summer Arts Institute
The Lake Champlain Summer Arts Institute brings together students ages 12-17 with similar interests in a fun, engaging slate of workshops not being offered anywhere else in the region. The 4-day institute offers sessions in dance, painting, photography, printmaking, and singing.
SCHOLARSHIPS AVAILABLE
Youth Bureau Scholarship Application
Submit by July 1 for consideration!
Clinton County JCEO Scholarship - Call 518-561-6310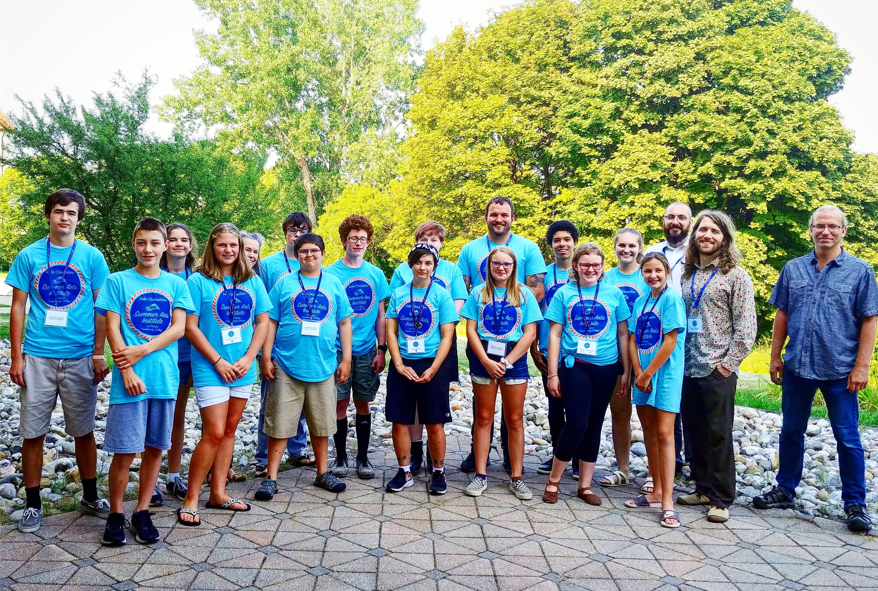 The 2022 Lake Champlain Summer Arts Institute
July 25-28
Online registration closes at 12 p.m. on Friday, July 22. If a workshop has open seats, registrations may occur in-person on Monday, July 25 and be paid with a check. Workshops with less than 5 students enrolled may be cancelled and a refund issued.
2022 Summer Arts Workshop Descriptions
Morning Sessions (9-11:30 a.m.)
A Capella 101
Cody Hampton, Music Teacher at Stafford Middle School,
Professional Musician
M-Th 9 a.m. to 11:30 a.m., Room 110T
Do you like Pitch Perfect or Pentatonix? Talented singers and musically literate students wanted! In this workshop you will develop an understanding of a Capella and singing technique, perform and choreograph multiple
contemporary a Capella style arrangements for performance at the end of the week. You will learn what it takes to be in a structured a Capella group while having a blast.
Printmaking (New!)
Ian Burcroff, Art Professor at Clinton Community College, Professional Artist
M-Th 9 a.m. to 11:30 a.m., Room 312T
Relief printmaking involves carving an image by hand into wood or linoleum to create a graphic and textural image that can be printed as an edition. This session will explore relief printmaking techniques; students will be introduced to the tools, materials, and processes used to make single block prints. You will draw, design, carve, and print your own artwork! Come to the session prepared with your own creative ideas; we will use your photos or drawings to create by hand an edition of prints.
Afternoon Session (12:30-3 p.m.)
Photograms & Cyanotypes (New!)
Laura Sells-Doyle, Instructor at Clinton Community College, Professional Photographer
M-Th 12:30 to 3:00 p.m., Room 308T
Love photography? Curious about early photographic methods? With the use of light sensitive materials, you will create bold designs while experiencing two historic photographic processes. Photograms will be made in the darkroom using a photographic enlarger and the photographic printing process. Cyanotypes will be created outdoors using sunlight on prepared light sensitive paper. Bring your curiosity and creativity to this session!
Plein Air Painting-Acrylics (New!)
Dennon Walantus, Professional Artist
M-Th 12:30 to 3:00 p.m., CCC Campus
Bring the studio outdoors! Students will focus on developing a landscape painting of the Lake Champlain region from the heights of the Clinton Community College campus! In this workshop, students will develop a simple palette, work on color mixing, and work as quickly and accurately as possible to create an exciting painting of our beautiful landscape! Students should bring their own landscape photo in the event weather restricts outdoor painting.
Fun with Arts at Clinton

DEPARTMENT:
English

LOCATION:
Moore Bldg., 5th Floor
Room 513M
Phone: 518-562-4175

STAFF:
Carey L. Goyette
Department Chair