CCC Signs Educational Agreement with Lincoln Electric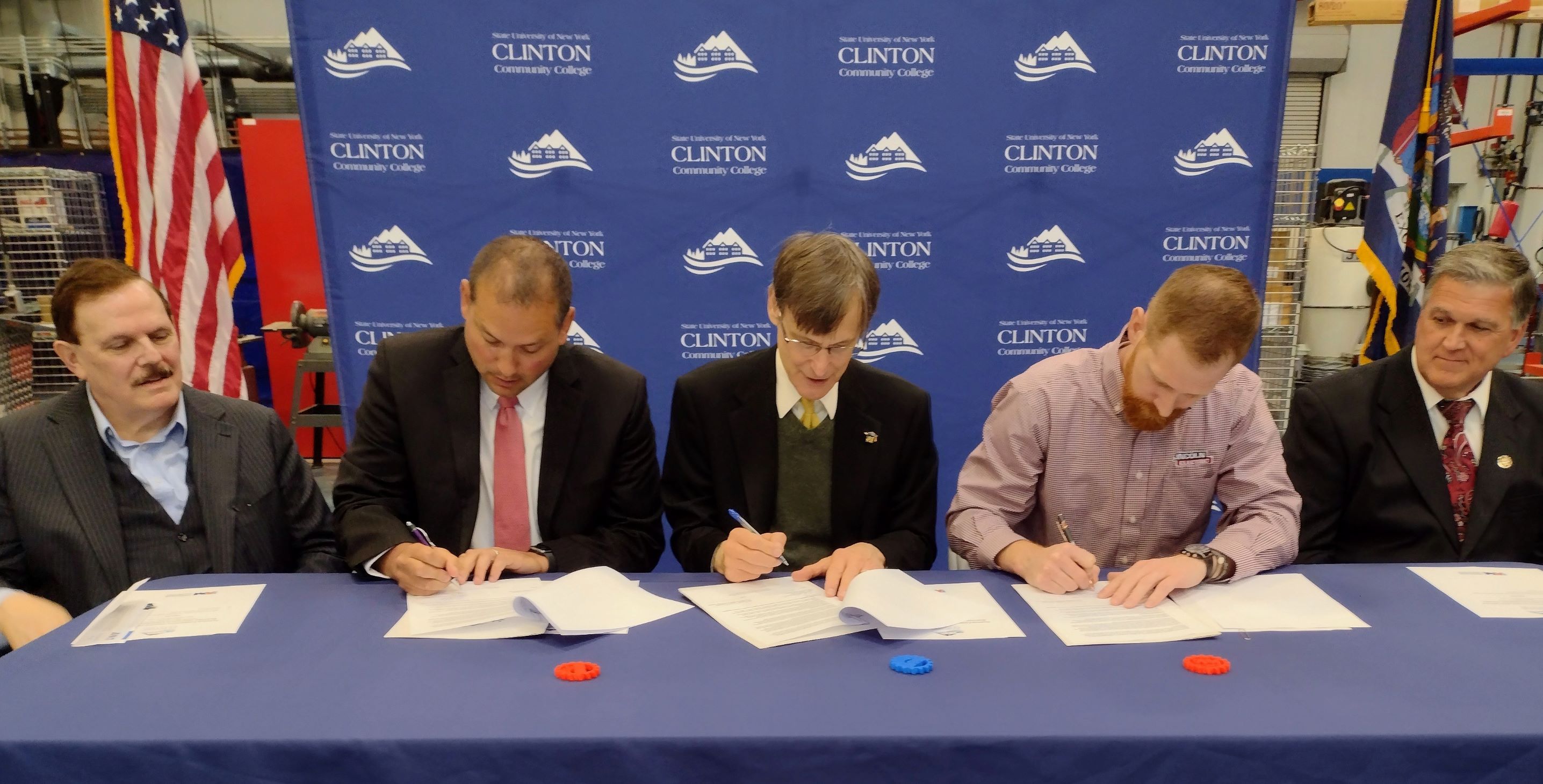 Clinton Community College (CCC) and The Lincoln Electric Company signed an educational partnership agreement in the college's Institute for Advanced Manufacturing Building Wednesday. The agreement officially made CCC a Lincoln Electric Partnership School (LEEPS) and will bring more educational opportunities to the college, such as the development and implementation of a welding program for workforce development training.
CCC President Dr. John Kowal said this partnership is in line with SUNY's vision for each institution. "It's absolutely a positive development for our college. Like all community colleges, we need to be very creative, we need to adapt and we need to be bold — and this is something bold that we're going to do," Kowal said about CCC's partnership with Lincoln Electric.